Table of Contents
Are you looking for online income opportunities to supplement your current source of income? Or are you sick of the 9 to 5 grind and want to work on your own terms and want work on your own term to earn money online?
Since the invention of the internet, it is now easier to make money online. Setting up an online business does not require technical expertise; all you need is a great goal. Below, we have described on how to earn money online in Pakistan. So it down, relax and start generating your passive income now!
Here's how to earn money online in Pakistan!
1. Content Writing
As a content writer, you can find thousands of jobs because there is a huge demand for them. You might be surprised to learn that there are more than 1.5 billion websites on the internet. As a result, there is an increasing demand for writers because each website needs a content writer to create their website's pages, articles, and blogs.
Your content's creativity and originality will determine how much you get paid. Therefore the calibre of your work will determine how much you earn. You can select the task based on your availability, but you must pay attention to the writing instructions and the deadlines as well.
Upwork is one of the easiest ways to earn online money in Pakistan without investment.
2. Upwork
In Pakistan, there are many real-earning apps that make it simple and quick for users to make money. In Pakistan, Upwork is a trustworthy website that actually pays. You may locate freelance jobs from people all over the world with Upwork. You can publish your project for bids or do a specialized project search.
You can access a variety of opportunities in your field according to this freelance marketplace, which offers a professional platform for independent contractors, people, and businesses to find work.
On the job portal Upwork, clients can post projects and jobs. Specific skill set freelancers submit job proposals to compete for projects. You need connections, which work like coins, in order to place bids.
3. Data entry
You can find several jobs for data entry in Pakistan. For this job, all you need are some basic computer skills. The job might cost a lot of your time.
You can utilize services like Freelancer, Upwork, and others to get data entry work. You can also ask around in your social network to see if someone there works in data entry. The top employment for students in Pakistan is data entry.
4. Daraz
The Daraz app is the biggest online shopping website in Pakistan, and you may have heard of it. You can earn money with this application without making any investments.
All you have to do is share the products from certain brands with your friends on Facebook, WhatsApp, or other social media. All of this results in a daily bonus that you can claim and withdraw in the form of a coin. By working on this app, many Pakistanis are earning thousands of rupees.
5. Web Designing
Since not all business people are tech-savvy, why not pursue it as a career if you have the necessary web designing skills? They require help in order to build a website for their company. You can make good money by assisting small businesses in setting up their websites in accordance with their needs.
You have the option of starting your own web design agency or working as a website designing service provider for others. Everybody wants to establish their online identity. Thus the demand for this is rising continuously. Additionally, it has enormous income potential because many people require website maintenance, updating, and other services after a site has been created.
6. YouTube
Start creating videos on a subject you are knowledgeable about. Especially if you are the outgoing sort, you can start making videos about people, locations, or your adventures. You can also start recording your life.
Create a YouTube channel and begin posting content there. Simply concentrate on producing quality content; you don't even need additional advertising or anything else. Before even thinking about trying to make money, the first goal should be to upload 50–100 videos. You can do this to meet YouTube's minimum subscriber and watch hour requirements of 1000 and 4,000, respectively.
7. Fiverr
The largest online digital platform in the world, Fiverr, is where people and businesses can go to find independent contractors who have the skills they need.
Students who are having financial difficulties can create user friendly gigs, rank fiver gigs by different strategies to rank on the 1st page to get potential clients.
Make a compelling profile and gigs, then submit ideas for jobs you are interested in. When a project comes your way, it's time to put your abilities and work ethic on display. Verify that every client need has been satisfied prior to the project's final delivery.
8. Digital Marketing
Digital marketing refers to using various digital channels to advertise, promote, and establish a company's online presence. Because it gives you access to potential clients who are looking for what you're providing, this is an effective approach to expanding your business. Become a company's social media manager and start your own hourly-paid business managing their accounts!
LinkedIn and Twitter are great places to find clients, and once you do, start tailoring your packages to their needs based on how many hours they want you to work each week.
9. Proofreading
Next is proofreading, which is also one of the greatest ways to work from home in Pakistan. You can use a variety of freelancing websites if you offer proofreading services. Additionally, you can use social networking sites to find a job as a proofreader. Many authors employ proofreaders to edit their books and papers.
Therefore, proofreading articles, books, essays, theses, reports, and other content is a way for Pakistanis to make money online. Anyone in Pakistan can make money online, but it takes motivation and effort. Try many sources and look for a position that is applicable. You may make money online by employing a variety of skills.
10. Online reviewer
Simply becoming a reviewer is an easy method to get money online in Pakistan. Numerous bloggers and vloggers are employed by numerous businesses to write or record a video evaluation of their service or item. If you wish to write reviews, you must have a strong Instagram or Facebook presence.
Many people make a nice living by writing YouTube reviews for mobile devices. If you have experience writing about food, do so. In order for different businesses and brands to hire you, you must invest in your portfolio.
So long as you keep these platforms in mind, you can make a lot of money without falling for anyone's traps. This is one of the easiest paths to earn money online Pakistan for students.
11. Online surveys
Online surveys are a popular way to earn money online. Companies pay you for your opinions through online surveys. You can sign up with survey websites like Swagbucks, Survey Junkie, or Vindale Research. These websites will send you surveys to complete, and you can earn money or gift cards for each survey you complete.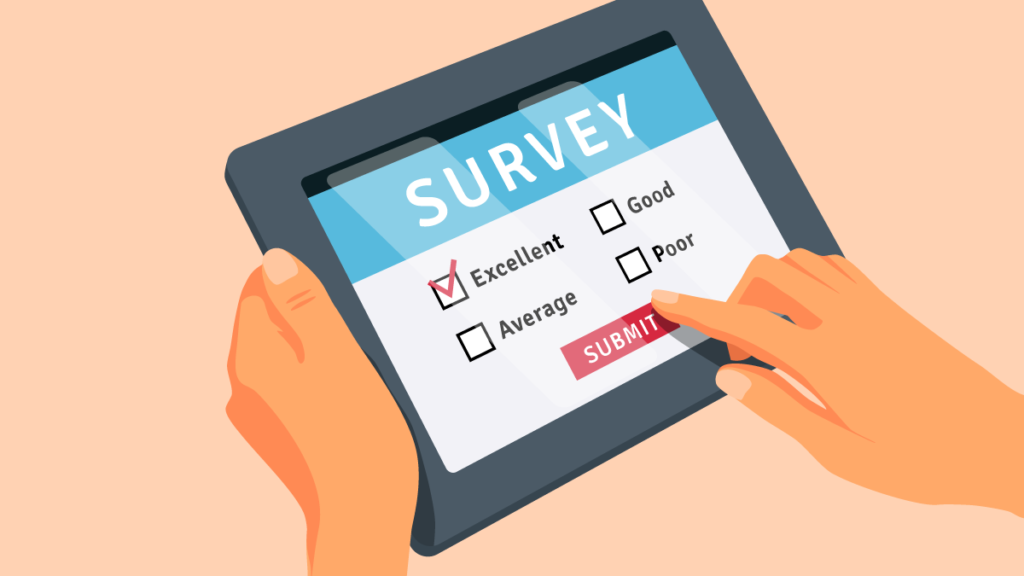 However, remember that online surveys usually pay a small amount, and you may need to complete many surveys to earn a significant amount.
12. Affiliate marketing
Affiliate marketing is a way to earn money by promoting other people's products. You can sign up with Amazon Associates, ClickBank, or ShareASale affiliate programs. You will be given a unique affiliate link to share on your website or social media.
When someone clicks on your link and makes a purchase, you will earn a commission. One advantage of affiliate marketing is that you don't need to create your own products, and you can earn passive income by promoting products you believe in.
13. Blogging
Blogging is a popular way to earn money online by creating content and attracting an audience. You can start a blog on WordPress, Blogger, or Wix. You can create content about a specific topic or niche and monetise your blog through advertising, sponsorships, or affiliate marketing.
One advantage of blogging is building a loyal audience and establishing yourself as an expert in your field. However, it can take time to build a successful blog, and you must create high-quality content that people want to read.
14. Social media marketing
Social media marketing is a way to earn money by offering social media marketing services to businesses. You can offer services on platforms like Instagram, Facebook, or Twitter. You can help businesses to create social media content, manage their social media accounts, and run social media campaigns.
One advantage of social media marketing is that it is a growing field, and businesses are always looking for experts to help them improve their social media presence.
Conclusion
Identifying your expertise, something you are good at, giving yourself time, getting to know yourself, and exploring yourself are the first steps towards earning before choosing a method for your online earning in Pakistan.
There are many more options, and the day will soon come when key decisions will be made online without the need for an online presence. So, if you're trying to start a business or don't currently have a day job, try your luck online. Use tools like YouTube to gain new skills or hone existing ones, then apply them to get an online job.